Brain Training for Dogs Review: Dogs Behavioral Issues Other Problems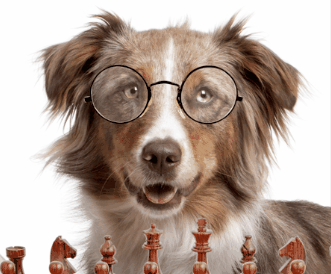 As a dog owner, you may wonder what your dog is trying to tell you at certain times, or maybe how nice it would be to teach him where to do his business and some other trick. This article, Brain Training For Dogs review (BrainTraining4Dogs), will help you determine if this online program is for you and your dog.
Dogs Behavioral Issues and Other Problems
Sometimes, you also need to solve behavior problems, such as the dog barking at night. If you had to hire a trainer, it would cost a lot, but many online guides could help you solve behaviors such as:
Your dog:
does not listen to you
is aggressive
tends to chew on things he shouldn't
it does its business everywhere
jumps on people
digs everywhere
is hyperactive
is whining at night
suffers from separation anxiety
is easily frightened
you would like him to stop pulling the leash
you would like to understand his language
Before Training Your Dog, Train Yourself!
Training your dog can be fun, but commitment and perseverance are also required. And that's why Brain Training 4 Dogs will provide you with the skills you need to start the training in the best possible way.
In this guide, Adrienne Farricelli has included a specific section to help you overcome any difficulty, a key feature to understand how to set up the work from the initial stages.
Customer Support
There are stages where the standard method doesn't work, or you simply need to ask for assistance.
As a member, you can contact Adrienne and her staff via email, who will give you the right advice for any particular situation.
However, this is a complete guide. There is almost always enough information material to find the answers you are looking for without contacting support.
For example:
if your dog doesn't seem to understand, try going back asking the dog something he learned well so that he can regain confidence and security. Then start the passage you are teaching, breaking it down into smaller parts. Be patient, and remember that your dog interprets teaching as a game!
Brain Training For Dogs Review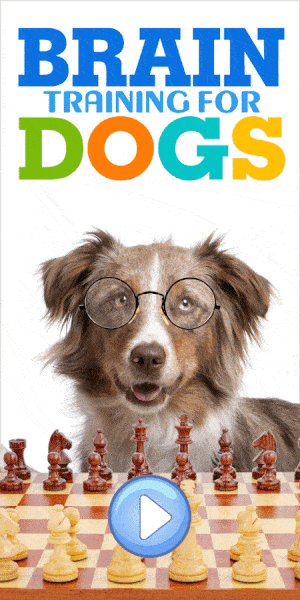 The knowledge of dog psychology has significantly improved over the years, discovering new things such as thinking and learning.
Brain Training for Dogs is an online training program focused on the latest techniques to stimulate your dog's brain and improve his ability to interact with its owners.
Right from the home page, the author Adrienne Farricelli offers a series of helpful articles, as well as a Free Brain Game to improve your dog's ability to understand your commands.
Get Your Free Brain Game Here:
Price
The price to access in the member area is very accessible, and if the guide does not meet your expectations, you have 60 days to request a refund.
What is the Brain Training for Dogs Program About?
Brain Training for Dogs is designed for all dogs' breeds, sizes, and personalities.
The online program provides a series of comprehensive sessions, from basic puppy training to correcting adult dogs' bad behaviors.
Overview
You can access Brain Training 4 Dogs by registering for a lifetime membership with a single (affordable) payment.
You will have access to all video lessons and written instructions divided by category in the member area. You will also receive a downloadable ebook of the main course and a bonus ebook.
The principle of the training technique is based on the fact that dogs do not disobey intentionally, but only because they don't know what to do.
The course begins with introducing this technique, called Force-Free Training Sessions, on which all the exercises are based.
This first section also helps you learn about the unconscious mistakes that happen to everyone who tries to teach something to their dog.
You will know when to use treats to encourage your dog's progress.
Also included are 21 original games that you can teach to your dog by following the written descriptions and supporting detailed videos.
Additionally, you will also have access to:
Training Case Studies
Private Forum
Ask Adrienne (Where you can ask for personalized help)
Among these, the forum is a great resource, as you can establish good communication with other people who have the same breed of your dog.
The Best Part of the Program
This training course consists of four different levels or modules at the time of writing.
Once you complete each level, the following exam will allow you to see how your dog did the training. In this way, you will be able to track your dog's progress and repeat a lesson when needed.
Pros
Correct your dog's bad behavior at a truly affordable price, especially when compared to the cost of a personal dog trainer
You can download the entire program on your tablet or smartphone so that if you are training at a local park, you will always have all the video lessons with you
If you have just taken a puppy, you can start this program right away with the related section, continuing with the subsequent lessons as the dog grows
This is a force-free training system; only positive intelligence tricks are used – means no shock collar
Several videos support the book
A community forum where you can read the experiences of other users and where to find the answers to the questions that arise during the training
Not overwhelming, no technicalities, and easy to understand articles
Very reasonable and affordable price
The author is so confident about the teaching methods that she guarantees the program with a 60-day money-back guarantee policy
Cons
Some videos do not have good sound quality
Some paragraphs contain too general information (example, "go for walks with your dog" or "prevent the dog from being overweight)
One of the points not covered enough in this guide concerns socialization. Yet this is a crucial component in improving the dog's positive behavior with other dogs or humans.
Video: Stop Jumping Up Problem
​​For Who Is It? Who Should Buy It?
Generally speaking, anyone who lives with a dog will benefit from this dog training guide.
However, you should remember that you need to be mentally prepared before starting a dog training course. It is a task that requires patience and dedication and takes time.
All dogs suffering from separation anxiety, barking at night, or having other behavior problems will benefit from this training course.
For example, you will avoid inconveniences and even dangerous situations caused by the lack of control of your dog during a walk in the park.
Overall Reviews: What Do Online Customers Say?
From Hannah:
"I love my dog so much, but he always did the things that he should not. He used to chew on everything, he pulled on the leash, and every time I went out with him for a walk, he kept digging on the ground. I wish I could say what he was looking for down there. All these things made me feel depressed, like a sense of failure. But since I discovered BrainTraining4Dogs and started training, his behavior has improved, and he has become the good dog that I've always dreamed of. "
Many dog owners have tried this course, and consequently, there are both positive and negative comments.
Among all, I chose this one because, in my opinion, it's the comment that best represents the benefits that can be achieved with good training of your dog, which means a better quality of life for you and your dog.
FAQs
What is the "Force-Free Dog Training"?
Years ago, people used to train their dogs with severe methods. These practices tend to be abandoned nowadays.
According to Whole Dog Journal, force-free dog training, together with positive reinforcement, allows dog owners to achieve better results without resorting to disapproved methods.
Is BT4D easy to follow?
The course is structured simply and linearly and is divided into modules that help you understand which section is right for you and your dog.
How long is the course?
It is difficult to answer this question. We all have our daily life commitments, work, family, hobbies. A practical method of applying the techniques of this course is to divide the lessons into ten to fifteen minutes a day.
What is the most common mistake we make with our dogs?
Inconsistency. Nothing confuses dogs more than allowing them to do something at a particular moment and then forbid at another.
What is the best way to build trust and bond with your dog?
Playing games with dogs is a great way to build trust and affection. Brain Training for Dogs offers the opportunity to play many games. Besides teaching your dog new skills, they are important in building trust and bonds.
Review Summary
With all these online dog training courses, with all the videos and articles available, you should spend a lot of time looking for the right program for your dog.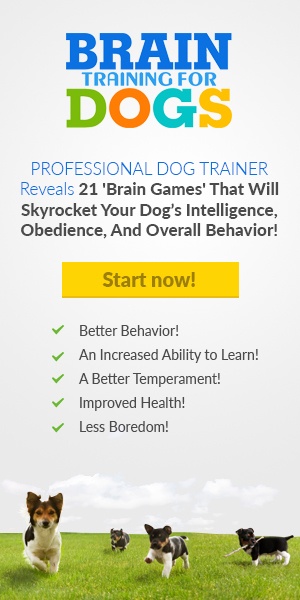 Brain Training for Dogs is a well-designed online program created by a professional like Adrienne Farricelli. In addition to making your dog a well-trained and obedient pet, this course will also help you keep both in shape! 
This course is created simply and effectively, and it is fun to follow. Once you start, you'll find it hard to quit!
By clicking on "start now" on the right, you can start a new way of spending time with your dog, making your day more enjoyable and less tiring. A game-changer.