How Much Does Baby Pugs Cost? The Expense Of Food And Vet Care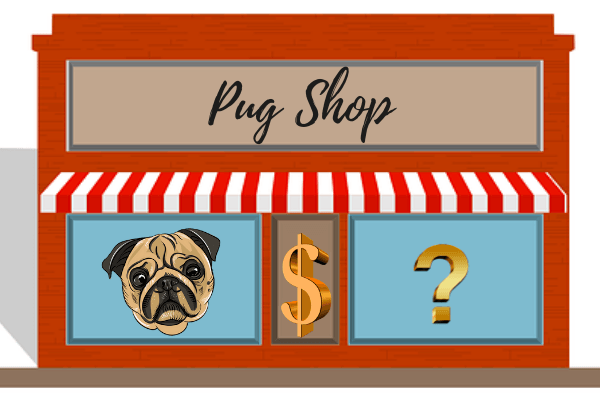 Have you ever taken into consideration how much does baby pugs cost? Maybe you want to include a smiling pug in your family photos. Perhaps you live lonely, staring out at your backyard as you dosed off, imagining how complete your life would be with a pug around.
Hearing him bark from the inside as you scramble for your housekey after a long, stressful day at work, or simply having a miniature cuddle buddy to watch "Hotel for Dogs" or even "Snow Buddies" with. Suddenly, you ask yourself what it is like to own a pug – and just like that, you snap back into reality.
What's The Price Range Of Owning A Pug?
The initial pug price range is bazaar as it is. With that in mind, try imagining how much more expenses will be required with food, treats, collar, as well as vet bills. Indeed, owning a pet is expensive as it is, but Pugs tend to prove a lot more of an expense compared to other dog breeds alone.
Most likely, you are questioning how something so little can be worth so much. I will walk you through the evaluation of expenses. By the end of this article, you can decide whether you still want to purchase a cute, charismatic pug of your own.
Initial Price Range Of Pugs
The overall price of owning a pug varies from $600 to $1,500; a superior lineage pug can range from $1,900 to approximately $6,000, depending on the pedigree, of course. Adoption seems like the cheapest route to take when considering pet ownership of a pug puppy.
According to mydogsname.com, the starting cost of an adopted pug ranges from $350 to $550, including both vaccinations and registrations. Keep in mind, this is the initial price before the addition of vet bills, food, and other necessary expenses.
Expense of Food
A pug puppy should eat at least three times a day (no different from us humans eating breakfast, lunch, and dinner) with the addition of a healthy snack as a reward for being a good boy/girl. Pugs are required to eat half (1/2) an ounce per pound of their initial weight. For instance, an adult pug weighing 10 pounds (4.5kg) is expected to eat 5 ounces, that is 142 grams of food, per day along with a healthy snack, of course.
A well-prepared homecooked meal is greatly recommended for this breed of dogs. Still, to save money and time, a majority of owners usually purchase manufactured dog food. Nevertheless, homecooked, or store-bought, food expenses still range from $300 up to $700 (Source: petpugdog.com).
Vet Bills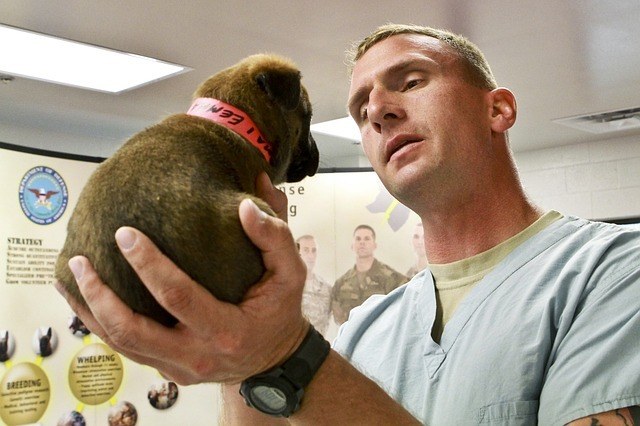 From my personal experience of being a pet owner, I speak for a vast majority when I say the expenses of vet visits largely determine the average pug price. And, the expenses of vet visits can put a damper on an individual. No matter the breed, Pets should visit the vet's office at least once every year; if they are older, then twice a year would not hurt.
This is to ensure that your pet's doctor has an accurate examination of your dog and updates you with the best health stage possible. Varying from deworming to yearly health checkups and shots, the cost of an annual vet visitation can rapidly transform from a minimum of $200 to a maximum of $1,000.
Accessories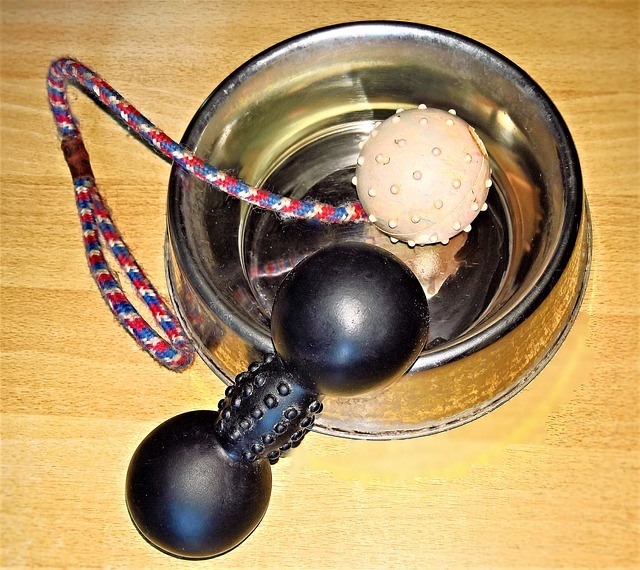 Where will your pug sleep? What will he be in the mood to play with indoors when it is pouring like cats and dogs outside? What about when his nails need trimming and his fur requires grooming?
All of these are minor situations that should be considered when deciding whether you want to own a pug or a pet of any kind, for that matter. Whether it is a necessity or not, accessories cost money and will more than likely cross your mind and urge you to purchase them.
In simpler terms, toys, such as doggy bones, fetching balls, chewy toys, or even ropes, will bid from as low as $5 to approximately $150. Depending on how often you purchase a new one, collars and leashes will range from $25 to $75.
Whereas grooming supplies, including shampoo and conditioner, nail trimmers, brushes, and so forth, tend to vary from $50 to $725. The overall calculation for all these necessities runs from $150 to $725 annually.
Total Pug Cost
Pet ownership for an individual pug puppy per year is roughly $1,270, followed by $500 each additional year. Allow me to break it down using a simple mathematic equation. The average cost of a pug in one year will be an amount of $1,270, without the additional $500 every year.
Collars, toys, and grooming, all together, wind up to a total of $725, so you are now looking at a sum of $1,995. Food ($700) plus vet visitations ($1,000) equal $1,700, which brings your total expenses to $3,695. Your overall sum is now $3,695—once again, this is without the added $500 every additional year. So, the overall pug ownership becomes $4,195.However, keep in mind that this is a rough calculation of how much pugs cost.
Conclusion
Being a pet owner is expensive as it is in general, not to mention, it is extremely time-consuming as well. However, if you are committed to donating your spare time and a good amount of your paycheck to bond and cuddle up with a cute, charismatic as well as energetic creature
What is holding you back from marching down to your nearest pet shop and purchasing the first bundle of cuteness which captures your eyes?